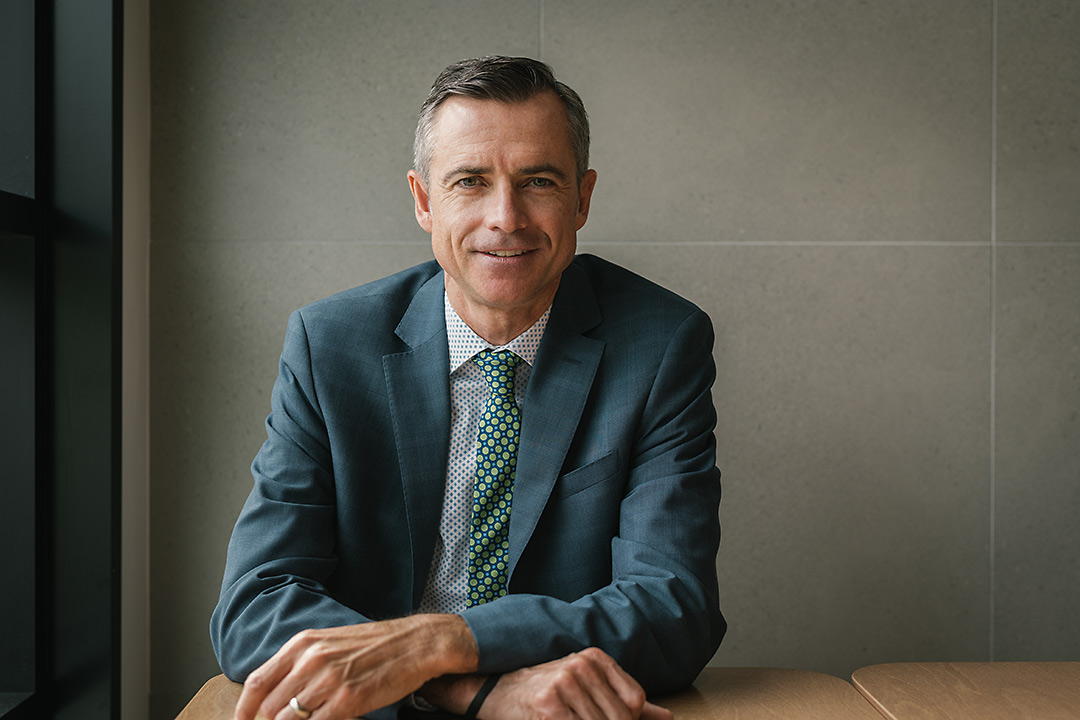 David has over 21 years of litigation experience in a wide range of areas including personal injury, disability, property, insurance, employment, oil and gas, shareholder disputes, and construction.
He has represented both plaintiffs and defendants over his career, giving him a balanced perspective and practical understanding of some of the issues faced by parties in such disputes.  David applies this balanced perspective in his approach to mediations and the negotiation process.
Areas of Expertise
Litigation and Dispute Resolution
Commercial Litigation
Construction Litigation
Insurance
Education
1999, LLB, University of Calgary
1993, BA, University of Victoria
Jurisdiction
Alberta, 2000
Language
English
David Kitchen practices primarily in the areas of insurance and general commercial litigation and is also experienced in defending long term disability claims on behalf of a number of large disability insurers.
During his 19 years of practice, David has appeared in Court numerous times, both at the Alberta Court of Appeal and the Alberta Court of Queen's Bench levels. He has run a number of trials in the Court of Queen's Bench, been involved in numerous Special Chamber's Applications and argued at the Court of Appeal on a wide range of legal issues. While maintaining his current practice, David has also begun to offer his services as a mediator.
Over the course of his career David has been involved in hundreds of mediations and Judicial Dispute Resolutions, both from the perspective of Plaintiff's counsel and Defence counsel. During this time he has been able to observe what works well in a mediation setting, and what strategies result in successful negotiations. While parties and their counsel tend to be "result oriented", sometimes it is the process of the negotiations that is most important; a fair and balanced process with the each party being engaged and heard.
David also brings the practicality of having appeared at all levels of court in Alberta to the mediation process. As noted above, he has participated in numerous Queen's Bench trials and has argued at the Court of Appeal on a wide variety of legal issues. As such, David has obtained immeasurable litigation experience and gained some sense of what a court may do if a certain matter were to come before it; not to mention having a clear understanding of the significant time and cost commitments of proceeding to trial.
To further enhance his understanding of the mediation process, David recently completed the STARS program at the Straus  Institute for Dispute  Resolution through Pepperdine University, School of Law. This multi-day course, with some of the leading mediators in North America, has equipped David with additional practical tools, strategies and negotiation techniques to utilize as a mediator. This mediation training, along with David's litigation experience and balanced approach to problem solving will allow him to assist parties in negotiating a successful resolution of their lawsuits, regardless of the value or issues in dispute. David was recognized by
The Best Lawyers in Canada
for Corporate and Commercial litigation (2021).
When not practicing law, David can be found on a bicycle as he is an avid road cyclist having started up a local cycling club, participated in numerous Rides to Conquer Cancer, cycled in different parts of the world, and worked as a spin instructor. David can also be found on the ski hill in the winter months and just generally trying to keep up with his wife and three very active kids.​
Client Work
Murdoch v. Balfour, 2002 ABQB 494
Sinclair v. Stehr, 2002 ABQB 374
Gagnon v. Frey, 2005 ABCA 106
Hantzinikolas v. Guest, 2006 ABQB 157
Korencik v. Hartwell, 2007 ABQB 459
Merchant v. Law Society of Alberta, 2007 ABQB 658
Beninger v. Carmichael, 2007 ABQB 148
Condominium Corporation No. 9813678 v.
Statesman Corporation, 2008 ABQB 495
Jiwani v. Royal and SunAlliance Canada, 2010 ABCA 385
Paule L. Armeneau Professional Corporation v Frank, 2012 ABQB 778
Vaccaro v. Twin Cities Power-Canada U.L.C., 2012 ABCA 109 (co-counsel)
Vaccaro v. Twin Cities Power-Canada U.L.C., 2012 ABCA 193 (co-counsel)
Vaccaro v. Twin Cities Power-Canada, U.L.C., 2013 ABCA 252 (co-counsel)
Kowch v. Gibraltar Mortgage Ltd., 2013 ABQB 498, 2013 ABQB 498
Vaccaro v Twin Cities Power-Canada, U.L.C., 2014 ABQB 56
Danek v Levine, 2016 ABQB 422
McIver v McIntyre, 2016 ABQB 667
McPhail v John Doe I, 2016 ABQB 76
Holmes v Edmunds, 2017 ABCA 28
McIver v McIntyre, 2018 ABCA 151
Alderson v. The Wawanesa Life Insurance Company 2019, ABQB 96
Presentations
Insurance Law Section Webinar
Meditations in the Virtual Age, Calgary, May 27, 2020
In-house client seminars
Rankings and Awards
The Best Lawyers in Canada 2016-2021
Corporate and Commercial Litigation
Martindale Hubbell
2013-2015 Martindale-Hubbell BV Rating
Community Involvement
Disciplinary committee for Girls' Hockey Calgary
Director: Resicare Society
President of the Velo Café Cycling Club
Memberships and Affiliations
Member, Law Society of Alberta
Member, Calgary Bar Association
Member, Canadian Bar Association
To reserve an appointment online, please click your preferred available date.